Chi Renovation & Design is a general contracting and design studio that offers Chicagoland residents a design-build solution for home renovations. We specialize in kitchen and bathroom remodels, and basement renovations, but we're equipped to manage entire home renovations as well. Our design-build approach means we manage, and take responsibility for, every aspect of your home renovation from start-to-finish.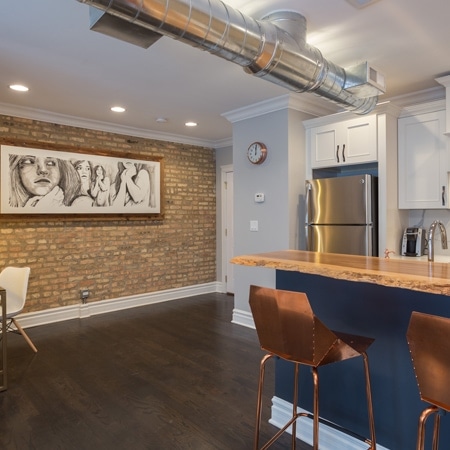 We have extensive knowledge, expertise, and experience in design and building, so our clients will be working with some of the most experienced, approachable designers, project managers, and tradesmen in Chicago. We're known for exceeding client expectations by completing projects within budget and with quality craftsmanship. We're also versatile in our design application and work with a variety of styles so whether you want a sleek, contemporary vibe; an intimate, traditional look; or an eclectic mix of styles, we will deliver the home you've always dreamed of.
Chi Renovation & Design offers high-end design and quality construction with prices that accommodate a wide range of budgets. We create homes that are an extension of our clients' lifestyles and personalities. We're passionate about timeless, beautiful design, and find innovative solutions to every design challenge.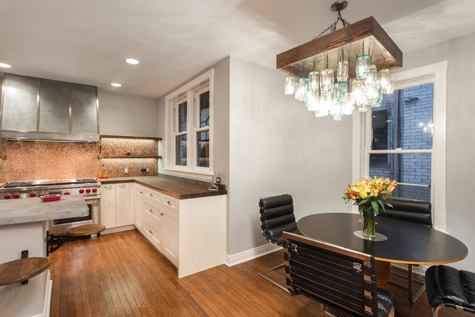 Are you curious about the design process? Would you like to share your specific Chicago design project ideas with us? We'll be happy to talk to you and hear your ideas. We'll answer all your questions and share our thoughts with you. If it looks like we can meet your needs, we'll set up a free in-home consultation, and one of our designers will come to visit you on site. We will then discuss the next course of action and continue to work with you closely throughout the process.
We maintain a 5-star average in over 250 customer reviews on Google, Yelp, Angie's List, and Houzz.
Learn more about our Chicago kitchen remodeling, Chicago bathroom remodeling, and Chicago basement renovations.
Chi Renovation & Design
General Contractor Remodeling Division
Skokie, IL 60076
(847) 983-4024
Skokie General Contractor on Houzz
Skokie General Contractor on Google
Skokie General Contractor on Porch