Open Concept vs Closed Concept in Home Design – Review
November 23, 2022
While not a new trend, open-concept floor plans are still as popular as ever amongst potential homebuyers. But are they all they're cracked up to be? We'll explore some of the pros and cons of open concepts and whether or not they're right for everyone. First off, what is an open-concept floor plan? It's fairly simple – open concept refers to a space where the doors and walls have been removed from common living areas to create one cohesive living space. Typically this means your kitchen opens up to your living and/or dining room. There are multiple advantages to an open concept.
Open Concept vs Closed Concept
Resale value – As mentioned above, most people in the position to purchase a home are expecting an open concept. If you're planning to do any renovations prior to listing your home on the market, even opening up the floor plan a bit will create more value to those home shopping.
Light – Less walls means any natural light that flows into your home will be shared by the areas adjacent to it. Most people prefer to have a lot of natural light in their home, so this can be a huge draw. Sunlight energizes us and boosts our mood. The more the better!
Entertaining – If you like to entertain, an open floor plan means more guest interaction. As a host, you don't want to be closed off from your guests while preparing refreshments. Guests can also interact with each other easier as the flow encourages them to mingle throughout the space without feeling like they're stuck in a box.
Does this mean that you'll never be able to sell or make the most of your home if you don't have an open-concept floor plan? Absolutely not, just like there are advantages to open floor plans, there are also certain disadvantages to having everything exposed. 
Noise – After Covid-19 and imposed quarantine mandates, more people than ever before are working from home. While this can mean excellent things for our environment (less cars on the road) and for our work-life balance (more time with family), working from home can come with its hassles. If you don't have a dedicated office space, noise from the rest of the home can get in the way of productivity. Working from home for the foreseeable future? See if

Chi Renovation

can design an office space to suit your needs.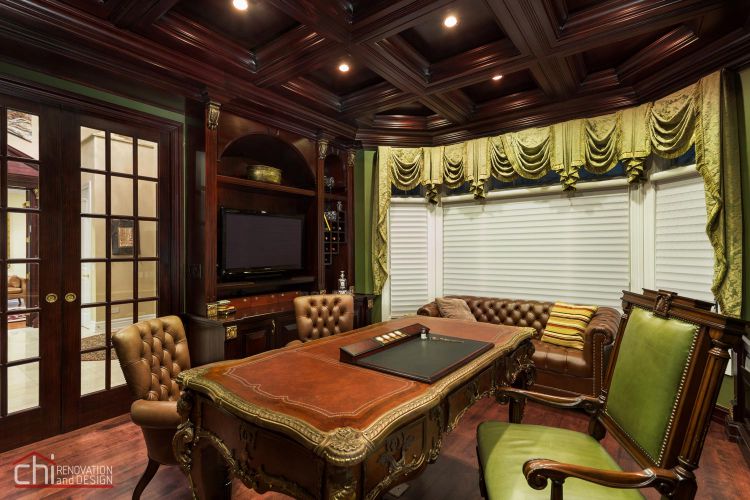 Design – With an open concept, all of your fixtures and furnishings are visible next to each other. That means there may need to be a little more thought put into making sure all your colors/textures/patterns work in tandem with each other. 
Utility Costs – This is something that very few people consider but can have the largest monetary impact when selecting a home. An open space does not conserve heat and air conditioning the same way that smaller individual rooms do. When considering an open-concept home, make sure to inspect that the mechanicals are in proper working order so you don't incur higher costs along with that new mortgage.
So is an open floor plan better than one that's a bit more closed off? The only person that can decide that is you. When considering a new home or renovation to your existing space, don't think you automatically need to demolish all your walls just to keep with the ongoing trend. Home is where you should feel the most comfortable – whether that means great open spaces or a cozy grouping of small rooms. 

Tags: Closed Concept Home Design, Home Design, Open Concept Home Design, Open Concept Remodel